Our staff's commitment to you
We understand how difficult it is to lose a loved one. Our compassionate and caring team's commitment to you is to work hard each and every day to make sure that the members of our community and beyond are taken care of during such a difficult time. For advice on what to do when a loved one is dying, making funeral arrangements, pre-arranging your own funeral, or anything else, please feel free to contact us.
Palmetto Cremation Society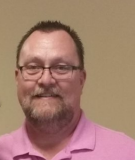 Darryl S. Young
Chapel Manager/ Funeral Director
darryl@palmettocremationsociety.com
Darryl S. Young is the chapel manager, funeral director and preneed counselor at Palmetto Cremation Society. He has been in the funeral business for over five years. He started his career as a crematory operator/ aprrentice at Palmetto Cremation Society and now he is back to guide the chapel down a new road. Darryl is a man of strong faith and has a servant's heart. Darryl leads a ministry at his church that deals with hurts, habits and hang-ups. He is also a devoted family man.
Darryl wants to make sure that all families have the opportunity to show their loved ones the respect and dignity they deserve in their final disposition. Darryl always wants to make sure that Palmetto Cremation Society shows every family the mercy, grace and compassion they deserve in their time of need.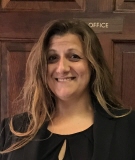 Allison McKelwee
Director Support/ Crematory Operator
Allison@palmettocremationsociety.com
Allison McKelwee is our new Director Support at Palmetto Cremation Society. She is a devoted mother to her two sons. Allison was raised in the Charleston area. Her faith and love for helping people makes her a great fit for Palmetto Cremation Society.